Manage IntelliJ IDEA settings
IntelliJ IDEA on which Studio is based provides a powerful configuration sub-system to customize the environment and improve productivity.
To access it:
Select File > Settings on the main menu.
Or:
On the toolbar, select IDE and Project Settings > Settings.
Or: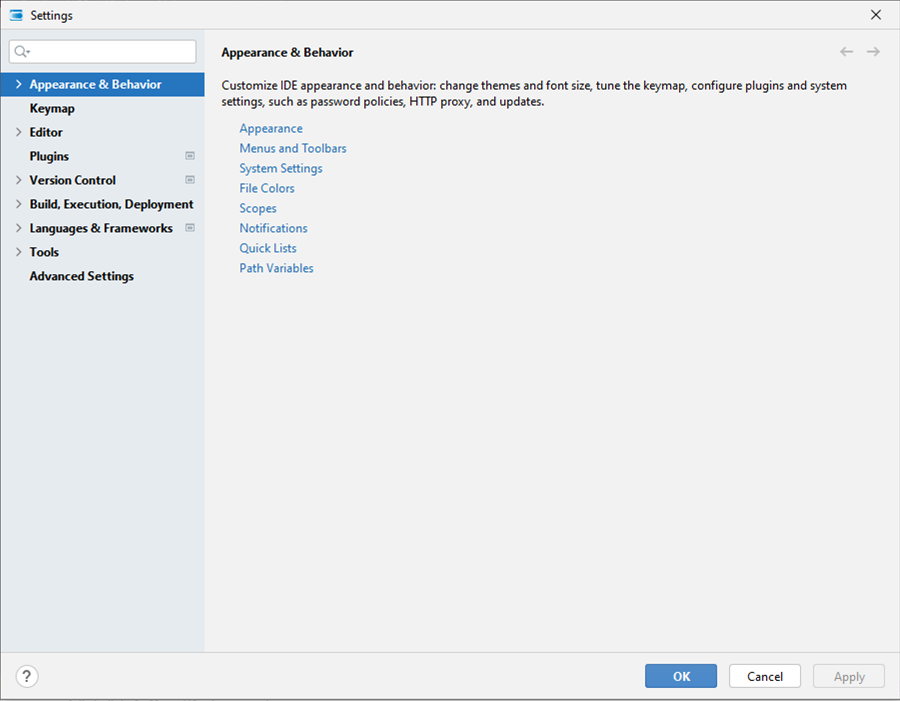 For further information please check the IntelliJ IDEA help page.