Assistant
The Assistant tool window is displayed by default when opening Studio the first time or after an update.
It contains these panels:
Welcome
What's new (available after updates)
Documentation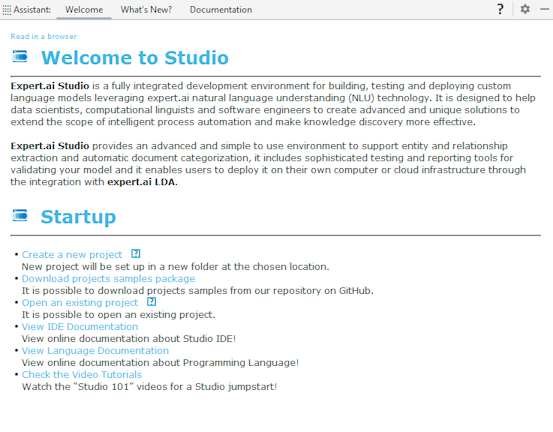 Welcome panel
The Welcome to Studio area provides general information about the environment.
The Startup area offers four tips for getting started:
What's new panel
The What's new panel documents changes introduced by a Studio update.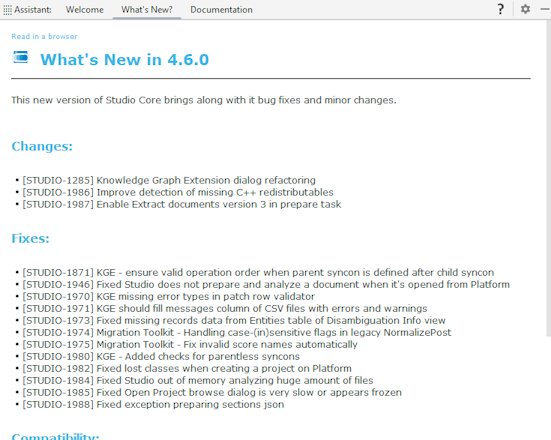 Documentation panel
The Documentation Main Topics area provides general information about documentation main topics useful to correctly use Studio.