Notifications
The Notifications tool window lists all notifications received throughout a Studio session, like errors, builds, analysis, etc.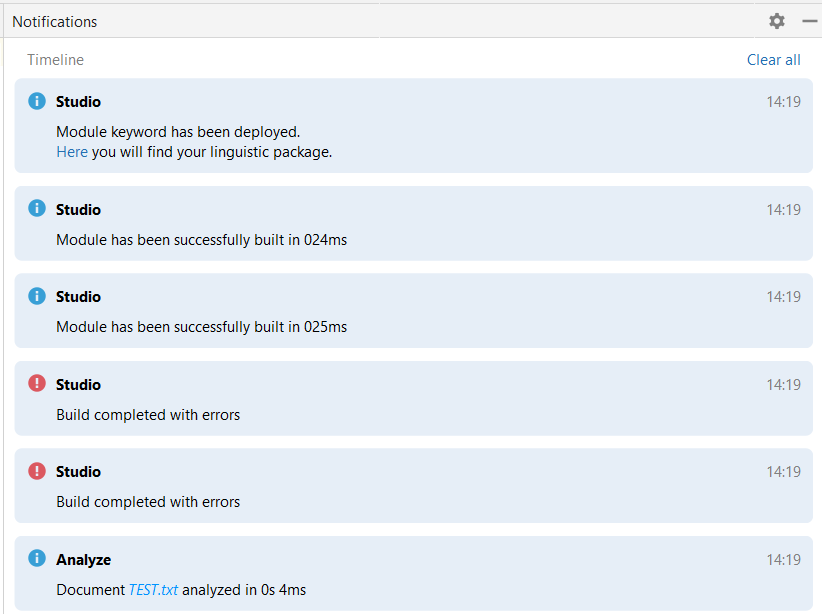 Select Clear all to clear all notifications.
Hover over a notification and select Turn notification off or change its behavior to open the Notifications dialog.
For more information about this tool window, refer to the official IntelliJ IDEA Documentation.