Assistant
The Assistant tool window is displayed by default when opening Studio the first time or after an update.
It contains the Welcome panel and, after software updates, the What's new panel.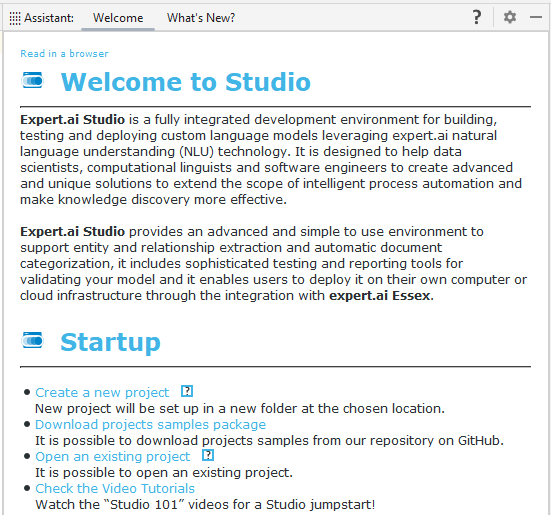 Welcome panel
The Welcome to Studio area provides general information about the environment.
The Startup area offers four tips for getting started:
What's new panel
The What's new panel documents changes introduced by a Studio update.