How to access the application
Screen setting resolution
Annotate is a web application, so it is accessed with a browser. The recommended screen setting resolution is 1920 x 1080.
Log in
To connect to Annotate, open your web browser, enter the application URL and:
Log in with your credentials.
Or:
Log in with an external identity provider.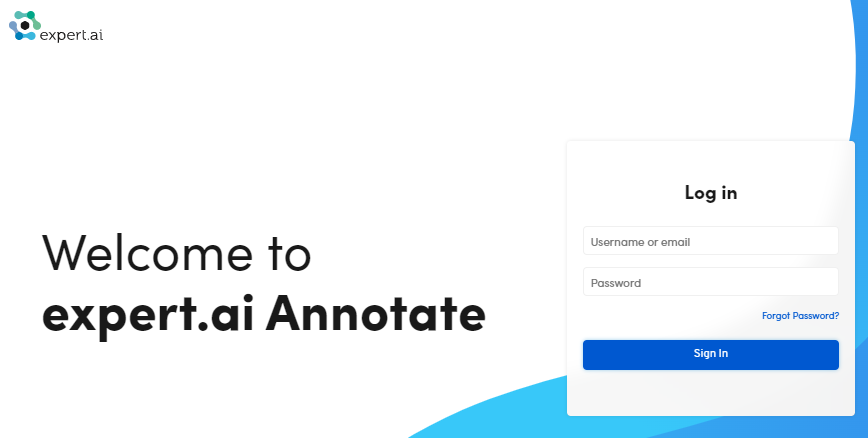 Password reset
To reset the password, in case you don't remember it anymore, select Forgot password?.