Understand the analytics
The Analytics

sub-tab of the Documents tab offers an at-a-glance view of the statistics related to the corpus documents as well as the ability to search and filter.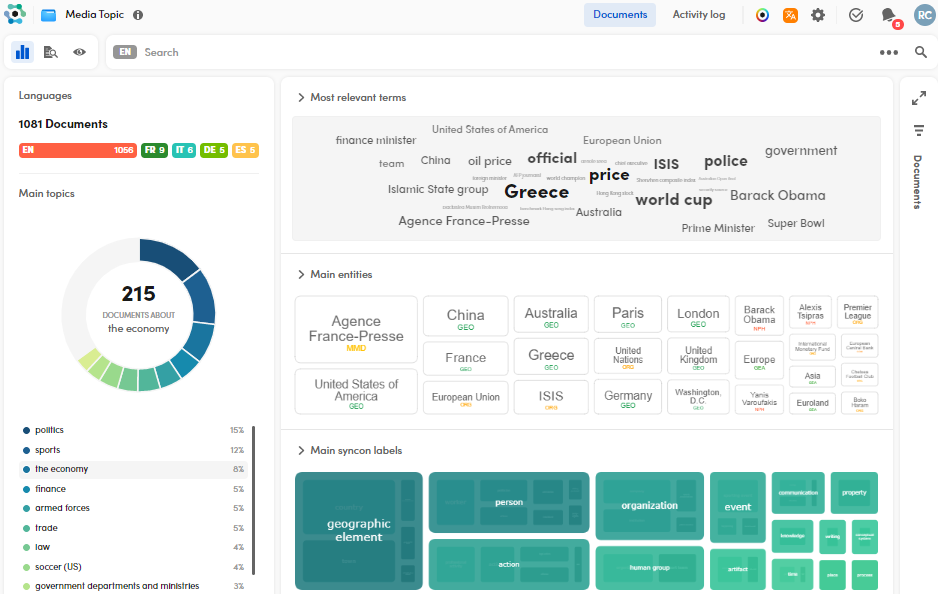 Note
Select the expanding arrow

or the collapsing arrow

to expand and collapse the available panels.
This sub-tab is divided into several panels:
The Languages panel associates the number of documents to the recognized languages.

The Main topics panel is a pie chart subdividing the number of documents by topics, the latter listed below with their percentage.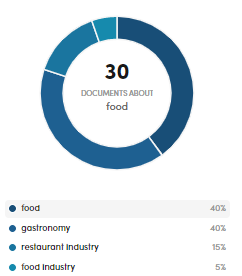 The Most relevant terms panel lists in form of a cloud the most frequent and relevant lemmas in the documents.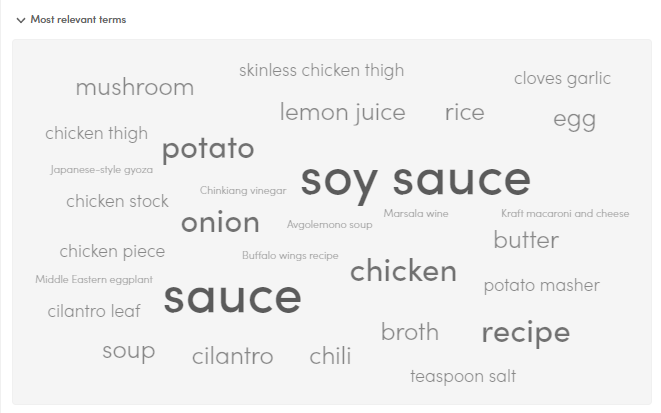 The Main entities panel lists the entities recognized by the Knowledge Graph.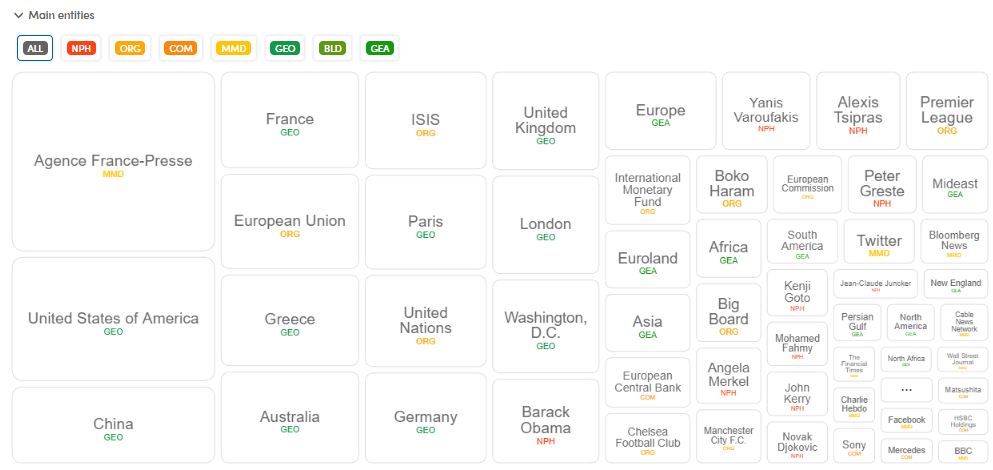 To enlarge a box, click a single entity.
To filter the list of main entities, select one or more chips.
The Main syncon labels panel lists the semantic domains recognized in the documents.

To enlarge a concept box and view the inner items inside it, expand the panel, then click a label.
| Before | After |
| --- | --- |
| | |
Note
Each element of the Main topics, Most relevant terms, Main entities and Main syncon labels panels can be double-clicked to perform searches.
The Documents panel contains the document list of your project. In this panel, you can: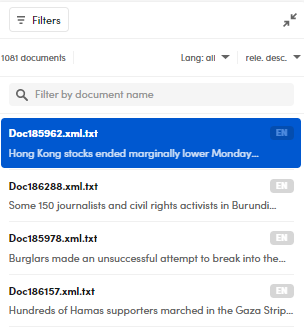 Note
The Main syncon labels and the Main entities panels can also be zoomed—by scrolling your mouse wheel, when inside the panel—and dragged to see smaller elements.