Experiments history
The experiments chronological order is displayed in the Experiments panel.
It is available in the dashboard or in the statistics of a single experiment.
Check the quality trend indicators
To check the quality trend indicators in the experiment list, check the indicator arrows.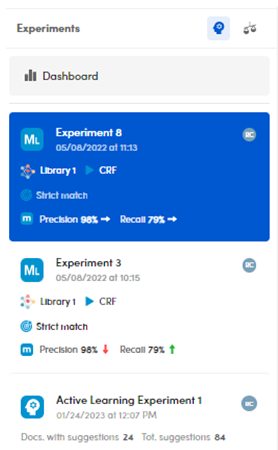 The colors of the arrows mean:
improvement
regression
stability
Show or hide Active learning experiments
To hide the experiments performed with Active learning, select Hide Active Learning experiments

.
To show all experiments, select Show all experiments

.